Sneads Ferry, North Carolina
Once a rural fishing village, Sneads Ferry has grown quickly in recent years due to its easy accessibility from both Camp Lejeune and the United States Marine Corps Special Operations Command.
Still, it retains its quaint charm and reputation for mouth-watering seafood.
In the 16th century, a man named Robert Snead operated a ferry that crossed the New River, hauling postal mail back and forth between Suffolk, Virginia and Charleston, South Carolina. When a community sprang up on the northern banks of the crossing shore, it became known as Sneads Ferry.
Sneads Ferry is now the second-largest municipality in Onslow County. It has a lively town center, its neighborhoods are rated safe and its public schools—Dixon High, Dixon Middle and Dixon Elementary—are known for flourishing fine arts and athletic programs.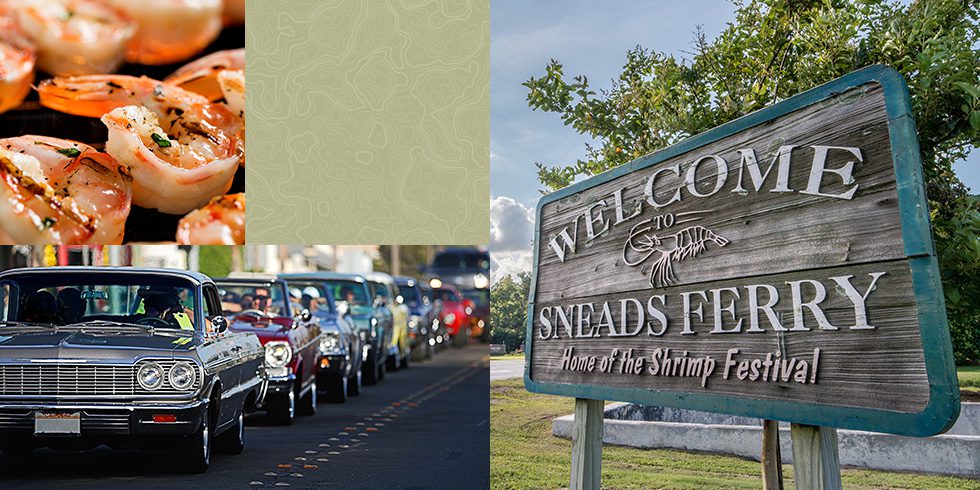 Coastal Cuisine
Shellfish enthusiasts will find plenty of fresh options on the menu when they dine in Sneads Ferry.
Every year, the village catches more than 385 tons of shrimp, 25 tons of flounder and about 493 tons of clams, scallops, oysters, mullet, spot, grouper, soft shell and hard shell crabs and sea bass. To celebrate this thriving industry, the town holds an annual Shrimp Festival, an iconic event that draws locals and visitors alike.
The festival, which takes place every August, features two full days of events, including a parade, a cornhole tournament, mascot races, live music, cooking demonstrations, a car show, and, of course, a shrimparoo dinner.
Outdoor Activities
What Sneads Ferry Offers
Before indulging in that seafood meal, visitors might want to work up an appetite with a day on the water.
Popular activities include cruising around the waterways on a jet ski—rentals are available at Makin Waves JetSki Rentals or booking a boat tour with New River Shore Thing.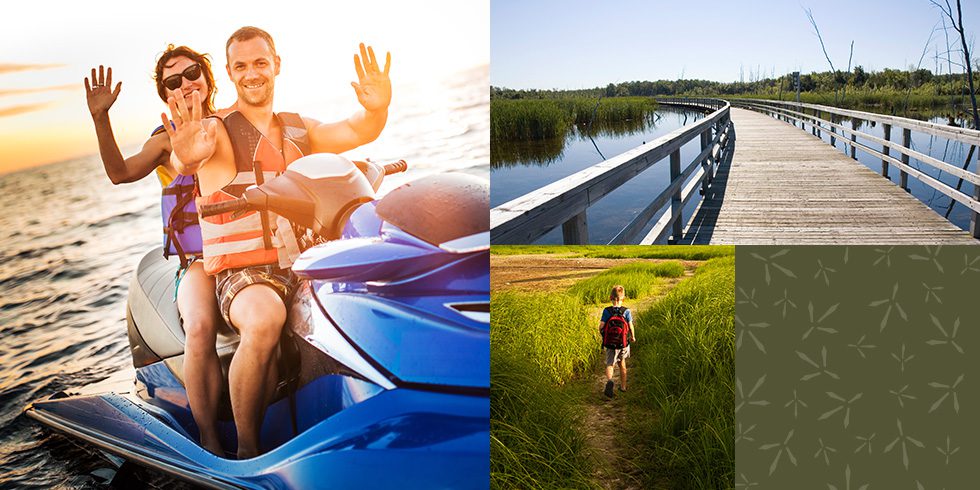 * All information listed is subjected to change due to the availability of materials. The Preserve at Tidewater reserves the right to modify colors, floor plans, and prices. Renderings should be viewed as artistic interpretations and not exact representations. All room dimensions and square footages are approximate and will vary slightly from home to home. The selection of options and upgrades will be limited according to the stage of construction at the time of purchase.